Flea and Tick Treatment in Miami
To book your fur baby's next grooming session, call now at 305-614-8172
Pet parents dread hearing their precious baby has a flea or tick infestation. But all is never lost. If you've just detected unwanted creatures in your darling's coat, bring your fur baby to Rainbow Grooming Salon, where we have numerous effective treatments that are sure to get rid of those relentless pests.
What's the Difference Between a Flea and a Tick?
While both fleas and ticks see your precious pooch as a walking food dispenser, there are several differences between the two.
Fleas are the NBA All-Stars of the insect world and are forever jumping around. From dog to dog, from dog to carpet, and from dog to unsuspecting pet parent. Ticks are slightly larger than fleas and are arachnids, just like spiders. Though they're not blessed with the same jumping abilities as fleas, they are probably more devasting to your dog's health, since they pass on many more deadly diseases.
One of the best ways to catch a flea or tick infestation early is to schedule regular grooming sessions for your pooch. At Rainbow Grooming Salon, we have many years of experience spotting early signs of infestation, and a wide variety of effective flea and tick treatments for you to choose from.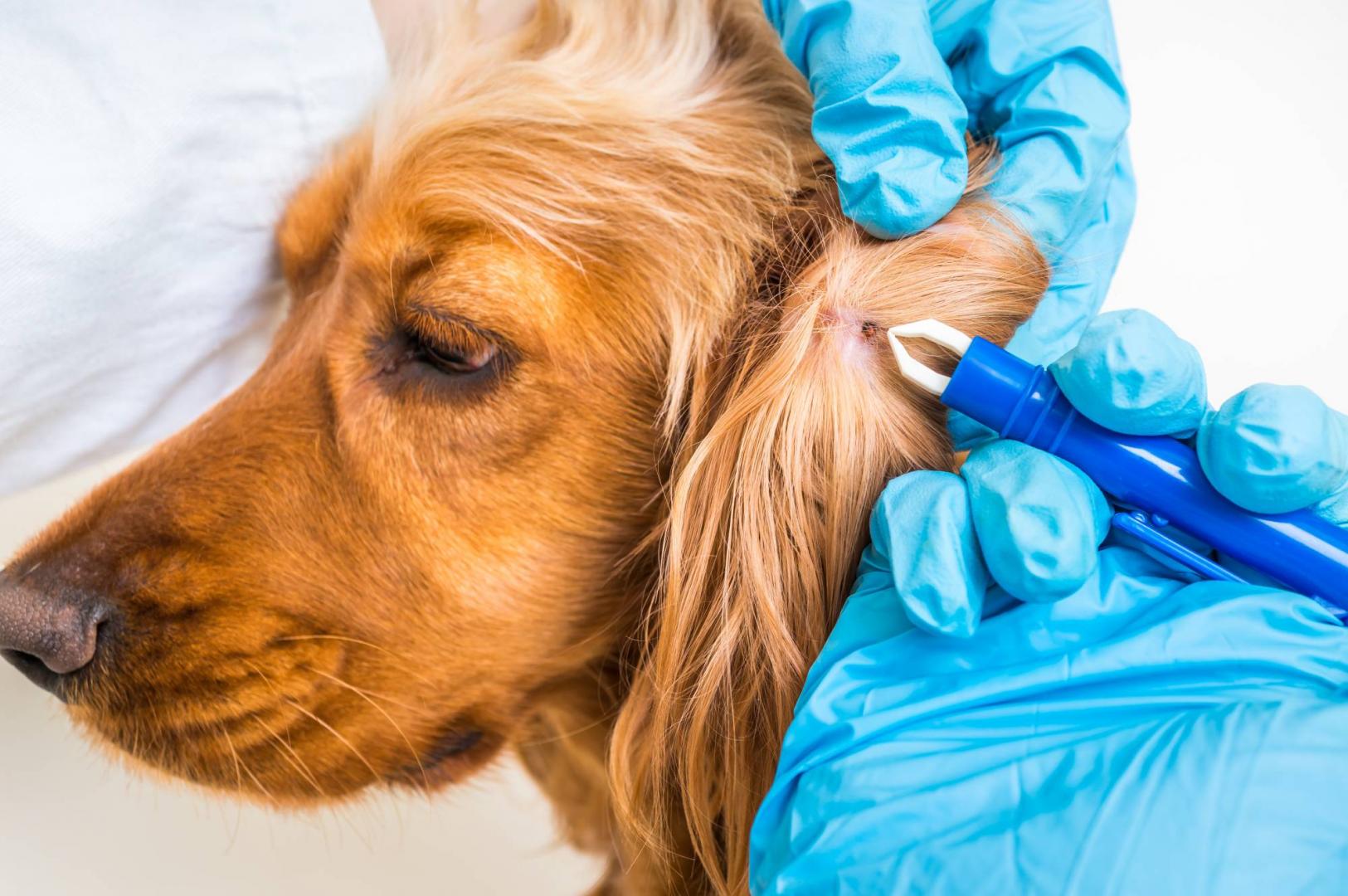 Regular grooming can catch fleas and ticks early
Pet Grooming
Dog Grooming
Pet Boarding
Flea and Tick Treatment
Dog Day Care
Experienced Professionals
Quality Services
Excellent Prices
Top-of-the-Line Products
What are the Signs of a Flea or Tick Infestation?
Worried that annoying bugs are making a meal out of your furry friend? Knowing what to look out for can go a long way in prevention and eventual eradication.
Your dog's constant scratching is the most obvious signs of a flea or tick infestation. Most fleas and ticks tend to settle around the head, neck, armpits, groin and tail, so if you notice your dog licking or scratching these areas excessively, there's a high chance they've picked up some unwanted hitchhikers.
Excessive scratching often leads to red patches of skin and fur loss. Flea bites and saliva are very irritating for your pup. The ensuing, vigorous and endless scratching can cause inflammation to their skin to the point that they might even rip their fur out in frustration.
You should also watch out for signs of anemia and other diseases since fleas and ticks are known vectors.
Need some more general advice on how to recognize the signs of a flea or tick infestation? Get in touch with Rainbow Grooming Salon today!
We'll show you what to look out for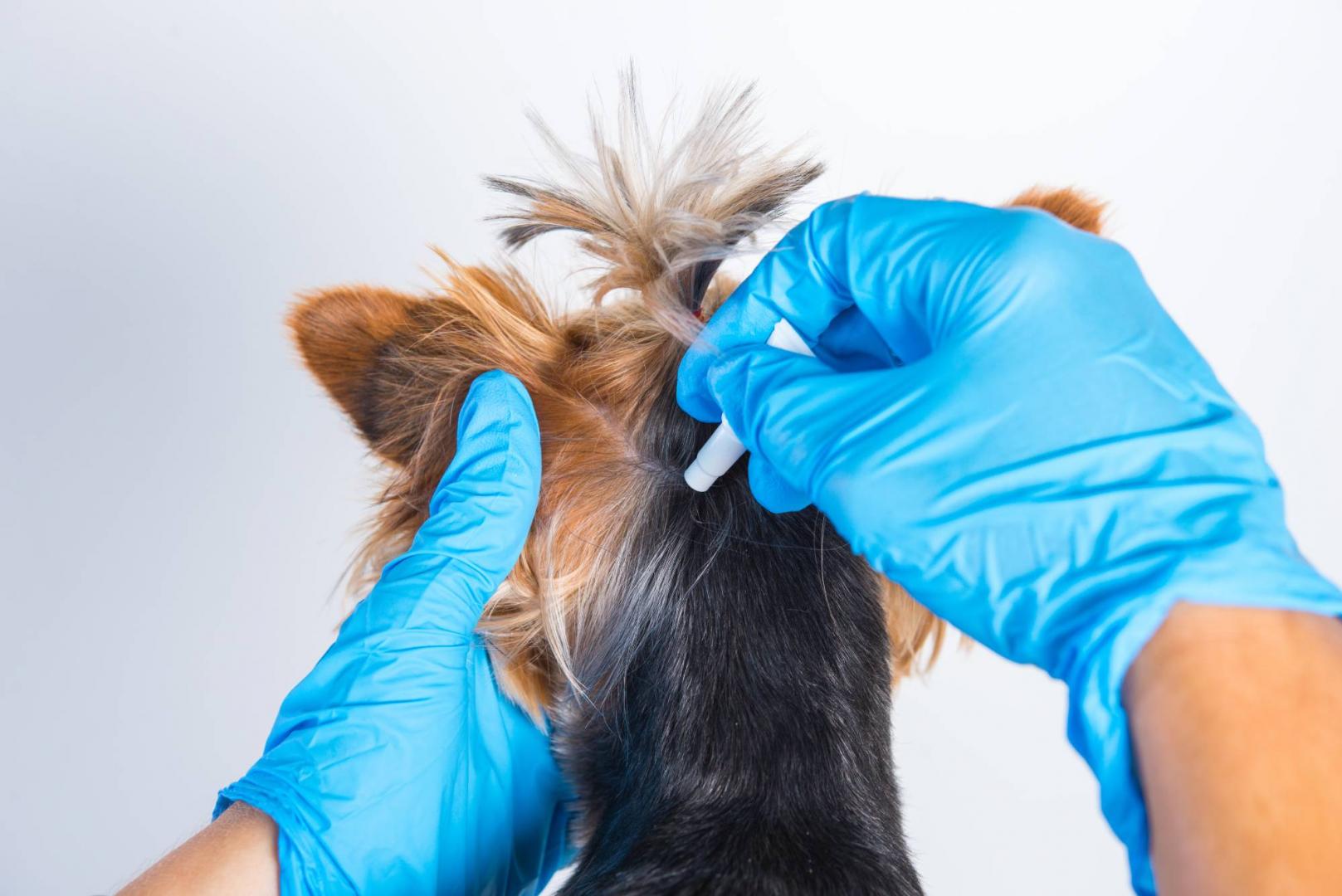 Let us help your pooch stop itching
Dogs at Rainbow Grooming Salon are treated with love and patience because we always want to see our fur customers again and again! Call now!
Rainbow Grooming Salon is committed to ensuring that the collection and processing of data carried out by our
rainbowgroomingsalon.com
site complies with the General Data Protection Regulations (GDPR) and the Data Protection Act. To know and exercise your rights, particularly concerning the withdrawal of consent to the use of collected data, please consult our
privacy policy